Skip to content
Undergraduate BBA

Veteran Students
A TOP UNIVERSITY FOR VETERANS
WHY FOX?
Founded in 1918, the Fox School has over 8,500 current students and 65,000 alumni who have chosen the school for its proven record of excellence in student-centered, career-focused education.
---
A GREAT SCHOOL FOR VETERANS
The Fox School and Temple University—which has been designated by GI Jobs as a Military Friendly® school—are proud to be rated one of the 25 best colleges in the nation for veterans. IN 2017, Temple was awarded the Military Advanced Education and Transition (MAE&T) for designation of a Top Military-Friendly University.
---
BENEFITS FOR VETERANS
Veterans are able to receive benefits for themselves, their spouse, and their dependent children. Temple also participates in the Yellow Ribbon Program, which means veterans are eligible for the Post-9/11 GI Bill . To learn more about benefits, visit the Military and Veteran Services and Office of the University Registrar websites.
---
PROFESSIONAL DEVELOPMENT
New Fox School students are immediately CSPD'd by the Center for Professional Development through this unrivaled, comprehensive resource that offers workshops, mentorships, and a diverse array of professional development training to ensure students remain on target for their post-graduation career goals.
---
JOB PLACEMENT
95% of graduates have been placed in jobs within three months of graduation due to the Fox School's career-focused curriculum and the resources available through the Center for Student Professional Development.
---
STUDENT GROUPS
There are over two dozen Fox School-affiliated groups students can join—including the Business Honors Student Association, the Entrepreneurial Students Association, and the Society for Human Resource Management—that provide rewarding opportunities to learn, network, and form mutually beneficial professional relationships.
---
ALUMNI ASSOCIATION
Even after commencement, students want to be part of the Fox School. One way they do this is through the Fox School of Business Alumni Association , where they can network with classmates and faculty, and continue to have access to professional development resources and more.
---
CONTACT US
For more information about the Fox School, contact David Kaiser, director of undergraduate enrollment management via phone (215-204-5564) or email ( [email protected] ).
For information on admissions, visit Temple University's admissions website .
For tuition information, visit the Office of the Bursar's website .
For details on scholarships and financial aid, visit the Student Financial Services website .
Visit Fox Apply Now
Welcome to Arkansas State University!
Arkansas State University
www.astate.edu
Home
Admissions

Undergraduate
Graduate
Online
International
Financial Aid
Residence Life
Recruitment
Admissions, Records and Registration

Everything you need to help you understand how to apply, register and get involved on campus can be found on our website.

Academics

Degrees Offered
Colleges & Departments
Honors College
Graduate Programs
Campus Querétaro
Degree Centers
Military Science
NYIT College of Osteopathic Medicine at A-State

Our students are engaged in a wide range of academic pursuits that include degree programs in 160 undergraduate and graduate fields delivered by 6 different colleges.

Visit the Office of Academic Affairs & Research >>

Campus Life

Student Union
Leadership Center
Multicultural Center
International Programs
Campus Recreation
Dining Services
Student Health Center

A-State offers unlimited possibilities for students to customize their experience while on campus.

Research

Research & Technology Transfer
Sponsored Programs Accounting
Library

Research engages intellectual curiosity, satisfies the thirst for discovery, and provides an outlet for creativity.

About A-State

Quick Facts
History & Heritage
Accreditations
About Jonesboro
Visit Campus
Diversity
Institutional Research & Planning
Chancellor's Office
Consumer Information

Marking its first hundred years, Arkansas State University continues to expand in exciting ways.
Info For:
Future Students
Current Students
Parents
Faculty & Staff
Alumni
Community
Giving
Library
Athletics
News
Calendar
myCampus
A-Z Index
A-Z Index
Maps & Directions
Parking
University Police
Student Health Center
Dining Services
Calendar
myCampus
Faculty / Staff Directory
A-State Online MBA Program for Veterans and Active Duty Service Members Receives Top 10 Ranking
05/27/2015
JONESBORO — Arkansas State University's online Master in Business Administration degree program for veterans and active duty service members has been named one of the top 10 in the country for 2015 by U.S. News and World Report. A-State is the only university in any category from the state of Arkansas to be ranked in the top 10 nationally.
"This is a tremendous accomplishment and another great recognition for our online MBA program and the College of Business along with the tremendous work of Dr. Bill Roe, Dr. Russ Jones and our entire graduate faculty," said Dr. Shane Hunt, dean of the College of Business.
"It is also especially meaningful because many of our family members, faculty and students have served our country with honor in the military, and I am very proud we are able to offer this type of high-quality program to help our veterans and active duty service members advance their education and career."
According to U.S. News and World Report methodology, to earn a Best Online ranking, each of these distance-education programs must include predominantly Internet-based course work, housed in a regionally accredited institution and performed well enough on several factors, including program reputation, faculty credentials, retention rates and graduate debt loads.
In addition, the programs included in the rankings must belong to a higher learning educational institution that is certified for the GI Bill and participates in the Yellow Ribbon Program task force. The purpose of the task force is to create a set of guidelines to aid military of any branch in receiving necessary support, benefit, protection and opportunity.
The top 10 list includes:
1.

University of North Carolina
4.

Arizona State University
5.

Carnegie Mellon University
6.

Pennsylvania State University
7.

North Carolina State University
9.

University of Wisconsin-Eau Claire
10.

Arkansas State University
For additional information, go to http://www.usnews.com/education/online-education/mba/veteran-rankings .
Theatre
Calendar
Inside A-State
ASU-TV
KASU 91.9
The Herald
Convocation Center
Fowler Center
Bradbury Art Museum
Museum
Red Wolves Athletics
ASU Alumni Association
Contact University Communications
Phone: 870-972-3820
Fax: 870-972-3693
Postal Address:

PO Box 2220
State University, AR 72467
Open Records
Appropriate Use
IT Security
Accessibility
ASU System
ASTATE Helpdesk
Arkansas State University
Jonesboro, Arkansas | (870) 972-2100
Top Nav
Home
Awards
MBA

MBA Degree
MBA Rankings

Top MBA Programs
Most Affordable Online MBA Programs
Online MBA No GMAT

Online MBA Programs

ASU Online MBA
Indiana University Online MBA
Rutgers Online MBA
Temple U Online MBA
UNC Online MBA

HBCUs
Accredited Online Colleges

Most Affordable Accredited Online Colleges
Online Colleges that Offer Laptops
Accredited Online Medical Assistant Programs
Accredited Respiratory Therapy Schools Programs
Fastest Accelerated Online Degrees

Studies Stats
Temple U Online MBA Programs
Temple offers a great chance to get your MBA online at the Fox School of Business. It offers the online MBA program to both full and part-time students.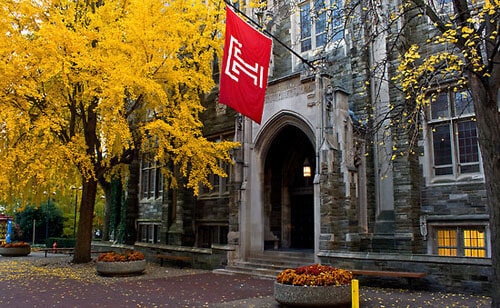 This top-notch online school is accredited by the Association to Advance Collegiate Schools of Business. Which is the gold standard of business school accreditation!
The enrollment deadline at Temple is  March 1. This school also requires a non-refundable application fee of $60. This MBA school asks for several items during the application process. However, you do have the option of applying and submitting all of your information as you gather it.
US News and World Report ranks Temple's online MBA #1 in the best online MBA programs.
Other US New Rankings
#7 in Part Time MBA
#118 (tie) in National Universities
#78 (tie) in Best Colleges for Veterans
#56 (tie) in Top Public Schools
# 48   Best Education Schools
Temple U Online MBA Program Information
CAMPUS: New Brunswick and Newark, NJ
TYPE: Public
ACCREDITATION: MSCHE (university), AACSB (business school)
BASE PROGRAM COST: $11,815 per semester (NJ residents / full-time)
PER CREDIT HOUR: $985 (applicable for NJ residents who are enrolled part-time)
MINIMUM CREDIT HOURS: 60
GMAT REQUIRED: Yes (or GRE)
MINIMUM TIME COMMITMENT: 24 months (15 units max per semester)
ONLINE CONCENTRATIONS: (Flex MBA Program Concentrations) Accounting, Analytics and Information, Management, Entrepreneurship, Finance, Global Business, Marketing, Marketing Research Insights and Analytics, Pharmaceutical Management, Strategy & Leadership, Supply Chain Management, Customized MBA Concentrations
ON CAMPUS REQUIREMENTS: Yes (main or satellite campuses)
ENROLLMENT: 99 (2017)
Tuition at Temple (Cost)
Full-Time
Tuition – Pennsylvania Residents — $15,688 (per semester)
Tuition – Out of State Residents — $25,994 (2016-17)
University Fees: Fall and Spring semesters is: 9+ credits

$445 5.0 to 8.9 credits $319
1.0 to 4.9 credits $163
Summer session: 9+ credits $224
5.0 to 8.9 credits $170
1.0 to 4.9 credits $102

Textbooks: $100 average per course
International Student Fee: $185.04
Matriculation Fee: $78
Part-Time:
Tuition: — In Pennsylvania and Out of State: $1245 (per credit hour)
Textbooks: $100 average per course
Source:  https://bursar.temple.edu/tuition-and-fees/explanation-fees
When you apply at Temple U, you are automatically considered for several scholarships as well.
Curriculum Overview
While you may be planning on earning your MBA online, Temple does require that you spend the first week of classes, on campus. During this time you will learn networking skills, engage in team building activities and engage in a Leadership Development course.
While each of the classes are held live and online, they are archived and available to students 24/7. Each week students will participate in study groups where they will work on solutions to real-life business issues that are currently happening.
Each course of the Temple MBA is held one time and it lasts for 4 weeks. This allows you to concentrate on one subject at a time.
Temple does offer it's MBA in one of several categories. Each one of these divisions does require 9 hours of upper level coursework.
Business Analytics
Business Management
Enterprise Risk Management
Entrepreneurship
Financial Management
Innovation Management
Marketing Management
Strategic Management
Health Sector Management
Human Resource Management
Admission Requirements for Domestic Students
Current Resume
Application fee of $60. (non-refundable)
Official transcripts or mark sheets from each post-high school academic schools attended.
GMAT, GRE scores taken within the last 5 years.
Two letters of recommendation.
Essay about your professional goals, how you found your interest in this field and how the program will help you achieve your goals.
Possibly a personal interview.
Admission Requirements for International Students
Application fee of $60. (non-refundable)
Official transcripts from all previous educational institutes.
A GPA of 3.0 or better.
Written Statement of Goals.
TOEFL, IELTS or PTE scores.
Two letters of recommendation from employers or faculty who can attest to your ability to succeed.
GRE, GMAT or MAT scores.
Current Resume
*We recommend that International students visit this link  to verify they have enough international schooling.
Temple U MBA Rankings
According to US News and Report Temple ranks in the following:
#56 (tie) in Top Public Schools
#98 (tie) in High School Counselor Rankings
#1 in the nation for 3 consecutive years
#1 School in Philadelphia
#1 School for military veterans
7th for Student Services and Technology in Online MBA programs in the nation
In the top 60 in the nation for Full-Time MBA Programs
In the top 25 in the nation for MBA in Health Sector Management
In the top 20 in the nation for International Business Graduate Programs. Which has been the case for 5 consecutive years.
Related:
Rutgers Online MBA
Cheapest Online MBA
Online MBA No GMAT
Top MBA Programs in the U.S.
Accredited Online Colleges
Subscribe to our Newsletter
Fully Funded MFA Programs
6 Month Certificate Programs That Pay Well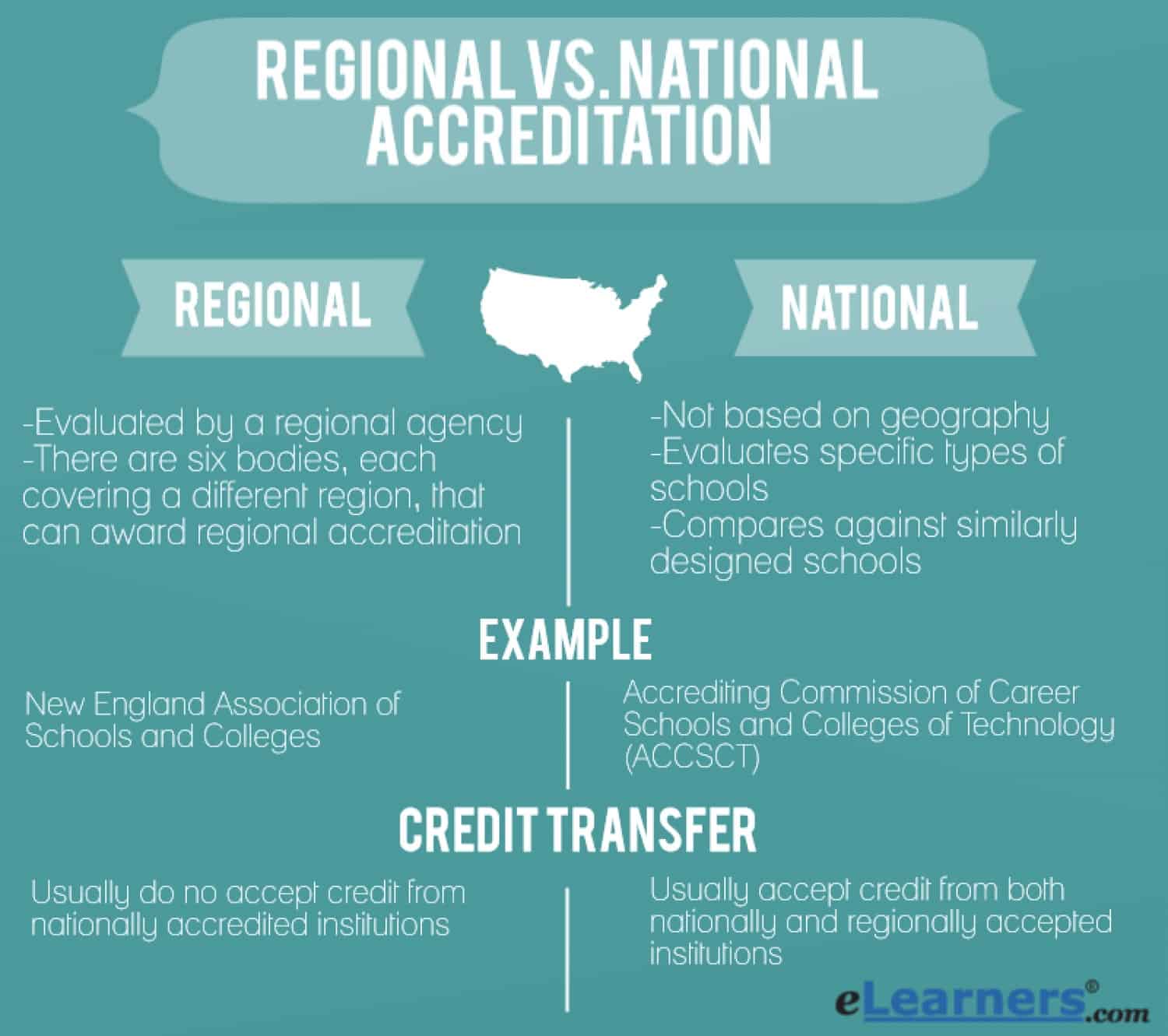 Regional vs. National Accreditation – There's a Huge Difference