Cookies on Knowhow Nonprofit
We use cookies in order for parts of Knowhow Nonprofit to work properly, and also to collect information about how you use the site. We use this information to improve the site and tailor our services to you. For more, see our page on privacy and data protection .
OK
Skip to content. |
Skip to navigation
Community-made content which you can improve
Case study from
our community



How To improve your writing skills at work

Tweet
Share on Facebook
Share on Google+
Print
Public wiki – Sign in/up to edit
Solid writing skills will allow you to come across as more capable, confident and credible that your colleagues whose work is littered with grammatical mistakes and typos. 
Things you'll need
You don't hear about it as much, but how well you're able to write can play a far bigger role in your career than most people realize. It only makes sense, though. A major component of working in the professional world involves communicating with others, and solid writing skills will allow you to come across as more capable, confident and credible that your colleagues whose work is littered with grammatical mistakes and typos.
But what if writing isn't your strong suit?
Well, don't worry, here are some steps to help get your writing to a level that impresses all the right people.
1
Understand Your Audience

One of the first issues for people who have a tough time writing is that they don't grasp what the appropriate nature or style for what they're writing should be. Emails are dense and confusing, reports are formatted poorly, and the content is just a drag to read through.
Thus, by understanding what the writing is for, you can focus on how it should be presented. An email to a customer or client should strictly adhere to certain writing guidelines such as clarity, courtesy, and conciseness while firing off an email to a colleague can be informal and brief. So make your audience your compass, knowing that what a reader expects is how you should shape your writing.
Also, pay close attention to the  tone and style you use; not just to come across appropriately to your audience, but to also develop flexibility in your writing in order to successfully communicate with various types of audiences .  Being able to demonstrate empathy through your writing is key to connecting with your readers and using the correct style and tone will allow you to communicate on their wavelength.  
2
Focus On Style and Content

Here are some key rules and features to organize your writing around:
Simple Language – You want your content to be reader-friendly and the way to do this is by writing in an active voice and going with shorter, more commonly known words. You're not trying to challenge your readers, your goal is to communicate in a way that can be understood as quickly and as easily as possible. Stay away from "hidden verbs" by eliminating any pointless nominalization; so reward something like, "If I can be of any assistance to you" to "If I can assist you." This 2nd sentence is efficient, direct, and easy-to-read, making it the more customer-friendly and effective of the two.
Keep Things Brief and Concise – Writing in the workplace needs to be efficient.  Your readers won't want to slog through numerous report pages to find the info they're looking for. So construct your writing in a way that allows them to find what they need quickly and easily. Some ways you can accomplish this is are:
Emphasize the facts;
Select shorter words;
Stay on subject;
Focus on clarity;
Stay away from unnecessary adverbs and adjectives
3
Clearly Separate Facts From Opinion

It's critical that your audience can distinguish in your writing the factual information from you offering your perspective. This is how you can keep your writing sharp and clear and avoid ambiguities. 
4
Have A Singular Purpose

Every piece of work-related writing should stick to a single purpose. Try not to stray from this clear purpose. So, if you have to write an email that concerns a specific  upcoming report, keep unrelated topics or questions out of that email. 
5
Format Appropriately

Proper presentation in the business world is very important and you want to make sure your writings are formatted in an appropriate, efficient way. Making effective use of bullet points , headlines, numbering, bolding and italics is a great way to allow your audience to easily and quickly scan what your document. Just be careful not to go overboard with the visual elements. You want your formatting to serve as a way to enhance your work's clarity, not to become a distraction.  
6
Use A Writing Tool

With professionalism being a key component of business writing, it's crucial that your work uses formal vocabulary and is well structured. Here's a list of tools that can help you improve your business writing skills:
1) Grammarly – With the ability to locate and correct over 250 types of grammatical errors, Grammarly is an easy-to-use grammar checking program that will show you where improvements can be made and how to do it. 
2) Email Excellence – Firing off an email can be tough to do when you're staring at an empty screen. Fortunately, Email Excellence offers email writing templates that not only provides you with an outline but also explains the outlines various elements. 
3) Academic Writing –  top-notch documents and essays ranging from research papers and academic essays to resumes and business documents. 
4) Enloop – The process of creating a business plan can be intimidating. Enloop actually takes the information that you input and then writes out your plan for you. 
5) Scrivener – Writing multi-page business documents can be daunting, and it can be tricky to structure them in a way that flows well and presents the information logically. Thankfully, Scrivener allows users to write their documents in individual sections, then sort the sections in the best order. 
7
Read

Want to learn how to write really well?  Read and study other people's work. By examining how good writers structure their sentences, their choice of words, and how smoothly their workflows, you'll be able to apply their techniques to your own writing and quickly improve the quality of your work. 
8
Don't Be Afraid To Outline

If you're put-off by the time it might take to write out an online, don't be. Creating a simple outline can make writing your business document a lot easier, and at the same time, allow you to write it far more quickly. By simply writing out a basic framework that shows what the order of a document's various sections should be, you'll have a nice little roadmap to help keep you on the right track. 
9
Go Back To the Basics

Like most other things, good writing boils down to understanding the fundamentals.  Simply knowing the basic tenants of spelling and grammar will help speed up the writing process and ensure that the quality of your work won't grate on a reader's eyes. Check out Strunk and White's, The Elements of Style , if you want a small yet valuable guide to show you the essentials you need to know. 
Further information
So you've completed your writing task and you can't wait to hit "send". But before you do that, you're going to want to give your document a good look over. Knockout extraneous words, eliminate the paragraphs that don't work, make sure you don't have any out-of-context misspellings (there, their, they're). You've already spent this much time on it, so make your document as perfect as you can. 
Contributors
Janet

Greg L

Jack Garfinkel

Peter Khriss
Page


last edited

Nov 21, 2017


—
History

Help us to improve this page – give us feedback .


1 star
2 stars
3 stars
4 stars
5 stars

3.1/5 from 639 ratings
Similar how-tos
How to overcome nerves when speaking in public
How to Save Time And Write More Effectively For Your Business
How to deliver confident presentations
Find how-tos
About us

NCVO Knowhow Nonprofit offers advice and support for voluntary organisations. Learn from experts and your peers, and share your experiences with the community.

More from NCVO

NCVO

Funding Central

UK Civil Society Almanac

How Charities Work

Investing in Volunteers

Housekeeping

About us

Community guidelines

Contact us

Sitemap

Privacy

Terms and conditions

Accessibility

Follow us

Email updates

Twitter

LinkedIn

Facebook

YouTube

SlideShare

NCVO (The National Council for Voluntary Organisations) is registered in England as a charitable company limited by guarantee. Except where otherwise noted, NCVO licenses the content on this site under an Attribution-NonCommercial-ShareAlike 4.0 International licence .
NCVO, Society Building, 8 All Saints Street, London N1 9RL | Registered company number 198344 | Registered charity number 225922

The Importance of Good Writing Skills
Don't think writing skills are important? Learn why writing skills are so important in college… and in life.
by Randall S. Hansen, Ph.D., and Katharine Hansen, Ph.D.
Writing skills can be the ticket to better college grades and greater academic achievement. This article introduces a few techniques for applying writing skills to college success. But this good advice will be lost on you if you don't believe writing skills are important and can help you achieve academic mastery. Our job is to convince you. To begin with, the overwhelming majority of instructors we surveyed said that writing skills are critical to academic success.
And if you see yourself as one of those college students who will say "Phew" when the syllabus reveals only exams and no papers, what happens when those exams turn out to be essay tests? This article suggests a few ways to raise your grade on those exams simply by employing the principles of good writing — even if you study no harder and know the material no better than you do now.
Perhaps you've heard that no one cares about your grades once you leave the halls of academia. While that notion holds some truth, it is equally true that most potential employers do care about writing skills. They care so much that they bemoan the poor preparation of the entry-level pool of grads. In a labor force full of mediocre writers, someone who writes well is bound to stand out and succeed.
Academicians and business people view writing skills as crucial, yet increasing numbers of these professionals note a steady erosion in the writing abilities of graduates. The summary of a study published in Personnel Update states: "Writing skills … of executives are shockingly low, indicating that schools and colleges dismally fail with at least two-thirds of the people who pass through the education pipeline coming out unable to write a simple letter."
In 1988, Lin Grensing reported that 79 percent of surveyed executives cited writing as one of the most neglected skills in the business world, yet one of the most important to productivity. A 1992 survey of 402 companies reported by the Associated Press noted that executives identified writing as the most valued skill but said 80 percent of their employees at all levels need to improve. The number of workers needing improvement in writing skills was up 20 percent from results of the same survey in 1991. Results of a 1993 study by Olsten Corp., a placement agency, were almost identical: 80 percent of 443 employers surveyed said their workers needed training in writing skills.
The need for workers with writing skills will only increase. A 1991 report by the U.S. Labor Department noted that most future jobs will require writing skills.
Back to Writing-Related Articles .
Dr. Randall S. Hansen, founder of EnhanceMyVocabulary.com and CEO of EmpoweringSites.com , has been empowering people his entire adult life — to help them better their lives. In fact, empowerment is part of his professional philosophy statement. He is also founder MyCollegeSuccessStory.com . He is a published author, with several books, chapters in books, and hundreds of articles. He's often quoted in the media and conducts empowering workshops around the country. Hansen is also an educator, having taught at the college level for more than 15 years. Visit him at RandallSHansen.com . Check out Dr. Hansen on GooglePlus .
Katharine Hansen, Ph.D., is an educator, author, and blogger who provides content for EnhanceMyWriting.com. Katharine, who earned her PhD in organizational behavior from Union Institute & University, Cincinnati, OH, is author of Dynamic Cover Letters for New Graduatesand A Foot in the Door: Networking Your Way into the Hidden Job Market (both published by Ten Speed Press), as well as Top Notch Executive Resumes (Career Press); and with Randall S. Hansen, Ph.D., Dynamic Cover Letters, Write Your Way to a Higher GPA (Ten Speed), and The Complete Idiot's Guide to Study Skills (Alpha). She blogs about storytelling in the job search at A Storied Career . Visit her personal Website or reach her by e-mail at kathy(at)katharinehansenphd.com . Check out Dr. Hansen on GooglePlus .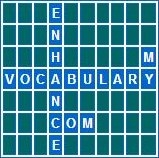 Visit our sister site, EnhanceMyVocabulary.com.
Indispensable Writing Resources
Home
About
Writing-Related Articles
Reference Material on the Web
Commonly Confused Words
College Writing 101
Business Writing 101
Writing Reference Sites on the Web
Writing-Related Internet Sites
General Writing Style Guides
Subject-Specific Writing Guides
Writing, PR, Social Media Jobs
Home /
Faculty
/
Tips on Teaching Writing
/
What is Good Writing?
What is Good Writing?
At the Writing Center, we're often asked "What makes good writing?" or "What makes someone a good writer?" Instructors wonder whether anyone can really be taught to write and why their students don't know how to write by now. To begin to understand what makes writing, and writers, "good," we need to ask the larger question "What is writing?"
It's easy to agree on the definition of writing if we limit it to something like "putting pen to paper" or "typing ideas into a computer." But if we look more closely at the elements of the act of writing, the definition comes to life. The following paragraphs might prompt your thinking about how writing happens for your students and for you.
Writing is a response.
We write because we are reacting to someone or something. While writing can feel like an isolating, individual act—just you and the computer or pad of paper—it is really a social act, a way in which we respond to the people and world around us. Writing happens in specific, often prescribed contexts. We are not just writing—we are always writing to an audience(s) for some particular purpose. When we write, we do so because we want, need, or have been required to create a fixed space for someone to receive and react to our ideas. Understanding this social or rhetorical context—who our readers may be, why they want to read our ideas, when and where they will be reading, how they might view us as writers—governs some of the choices we make. The writing context requires writers to have a sense of the reader's expectations and an awareness of conventions for a particular piece of writing. The context of the piece further determines the appropriate tone, level of vocabulary, kind and placement of evidence, genre, and sometimes even punctuation.
Writing is linear.
In order to communicate effectively, we need to order our words and ideas on the page in ways that make sense to a reader. We name this requirement in various ways: "grammar," "logic," or "flow." While we would all agree that organization is important, the process of lining up ideas is far from simple and is not always recognized as "writing." We assume that if a person has ideas, putting them on the page is a simple matter of recording them, when in fact the process is usually more complicated. As we've all experienced, our ideas do not necessarily arise in a linear form. We may have a scattering of related ideas, a hunch that something feels true, or some other sense that an idea is "right" before we have worked out the details. It is often through the act of writing that we begin to create the logical relationships that develop the idea into something that someone else may receive and perhaps find interesting. The process of putting ideas into words and arranging them for a reader helps us to see, create, and explore new connections. So not only does a writer need to "have" ideas, but the writer also has to put them in linear form, to "write" them for a reader, in order for those ideas to be meaningful. As a result, when we are writing, we often try to immediately fit our choices into linear structures (which may or may not suit our habits of mind).
Writing is recursive.
As we write, we constantly rewrite. Sometimes we do this unconsciously, as we juggle words, then choose, delete, and choose again. Sometimes we do this rewriting very consciously and conscientiously as we reread a paragraph or page for clarity, coherence, or simply to see what we've just said and decide whether we like it. Having read, we rewrite the same phrases or ideas to make a closer match to our intentions or to refine our discoveries through language. The process of writing and then reviewing, changing, and rewriting is a natural and important part of shaping expression for an anticipated audience. So while we are trying to put our words and ideas into a logical line, we are also circling round and back and over again.
Writing is both subject and object.
We value writing because it reveals the personal choices a writer has made and thereby reveals something of her habits of mind, her ability to connect and shape ideas, and her ability to transform or change us as readers. We take writing as evidence of a subject or subjective position. Especially in an academic environment, we read written language as individual expression (whether or not multiple voices have informed the one voice we privilege on the page), as a volley from one individual mind to another. That said, writing also serves as an object for us, a "piece" or a "paper" whose shape, size, and function are determined by genre and conventions. While we don't think of writing as technology, it is also that; it allows us to remove a person's ideas from the confines of her head and fix those ideas in another place, a place where they will be evaluated according to standards, objectively. Here is where our sense of what counts as "good" writing develops. We have created objective (although highly contextualized) ideals for writing that include measures of appropriate voice, vocabulary, evidence, and arrangement. So while writing is very personal, or subjective, it creates an objective space, a place apart from the individual, and we measure it against objective standards derived from the context. It creates space both for the individual (the subject) and the idea (the object) to coexist so that we can both judge the merits of the individual voicing the idea and contend with the idea on the page.
Writing is decision making.
It may seem obvious, but in order to get something on the page, a writer chooses the words, the order of the words in the sentence, the grouping of sentences into paragraphs, and the order of the paragraphs within a piece. While there is an ordinariness about this—we make choices or decisions almost unconsciously about many things all day long—with writing, as we have all experienced, such decision-making can be a complex process, full of discovery, despair, determination, and deadlines. Making decisions about words and ideas can be a messy, fascinating, perplexing experience that often results in something mysterious, something the writer may not be sure "works" until she has auditioned it for a real reader.
Writing is a process.
Contending with the decision-making, linearity, social context, subjectivity, and objectivity that constitute writing is a process that takes place over time and through language. When producing a piece of writing for an audience, experienced writers use systems they have developed. Each writer has an idiosyncratic combination of thinking, planning, drafting, and revising that, for him, means "writing" something. No matter how an individual describes his process (e.g., "First I think about my idea then dump thoughts onto the computer," or "I make an outline then work out topic sentences"), each person (usually unconsciously) negotiates the series of choices required in his individual context and produces a draft that begins to capture a representation of his ideas. For most people, this negotiation includes trial and error (this word or that?), false starts (beginning with an example that later proves misleading), contradictions (I can't say X because it may throw Y into question), sorting (how much do I need to say about this?), doubt about how the idea will be received, and satisfaction when they think they have cleared these hurdles successfully. For most people, this process happens through language. In other words, we use words to discover what, how, and why we believe. Research supports the adage "I don't know what I think until I read what I've said."
Altogether these elements make writing both an interesting and challenging act—one that is rich, complex, and valuable. What else is writing for you? Think about what the definitions discussed here miss and how you might complete the sentence "Writing is like…" From your experience as a writer, what else about writing seems essential? How is that connected to what you value about the process of writing and the final pieces that you produce?
For more information about student writing or to talk with someone about your writing assignments, contact Kimberly Abels [email protected] at the Writing Center.
---
This work is licensed under a Creative Commons Attribution-NonCommercial-NoDerivs 2.5 License .
You may reproduce it for non-commercial use if you use the entire handout (just click print) and attribute the source: The Writing Center, University of North Carolina at Chapel Hill
Faculty Services
Faculty
Faculty FAQ
Tips on Teaching Writing
Linguistically Diverse Students
Classroom Handouts
Make an Appointment