Hindi online class is an educational institute which provides spoken Hindi classes for students via Skype. From the comfort of your home, office or anywhere you can avail our classes at your own convenient time. Our classes are very structured, customized to the needs of the student and very effective. Our students are from different nationalities like Germany, France, Italy, UK, US etc and of varied ages and occupations.
Why Us
We understand that each person has a unique learning requirement, learning interest and learning style. We take into account all these aspects while providing Hindi classes. We teach with zeal, passion and make the lessons .
Our Teaching Methods
Depending on the level we watch Hindi films, TV episodes, read Hindi newspaper articles, watch documentaries, talk shows and discuss on the same for practice. The students receive their own working material.
Basic
Intermediate
Advanced
Are You Looking For Hindi Online Class Please
contact us
Learning Hindi in Varanasi, India and Online
Lesson and Classes at all level.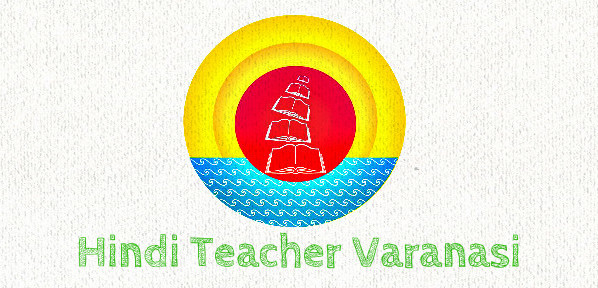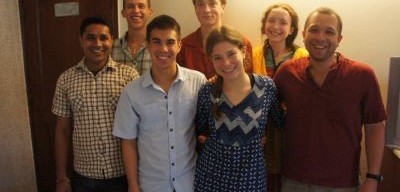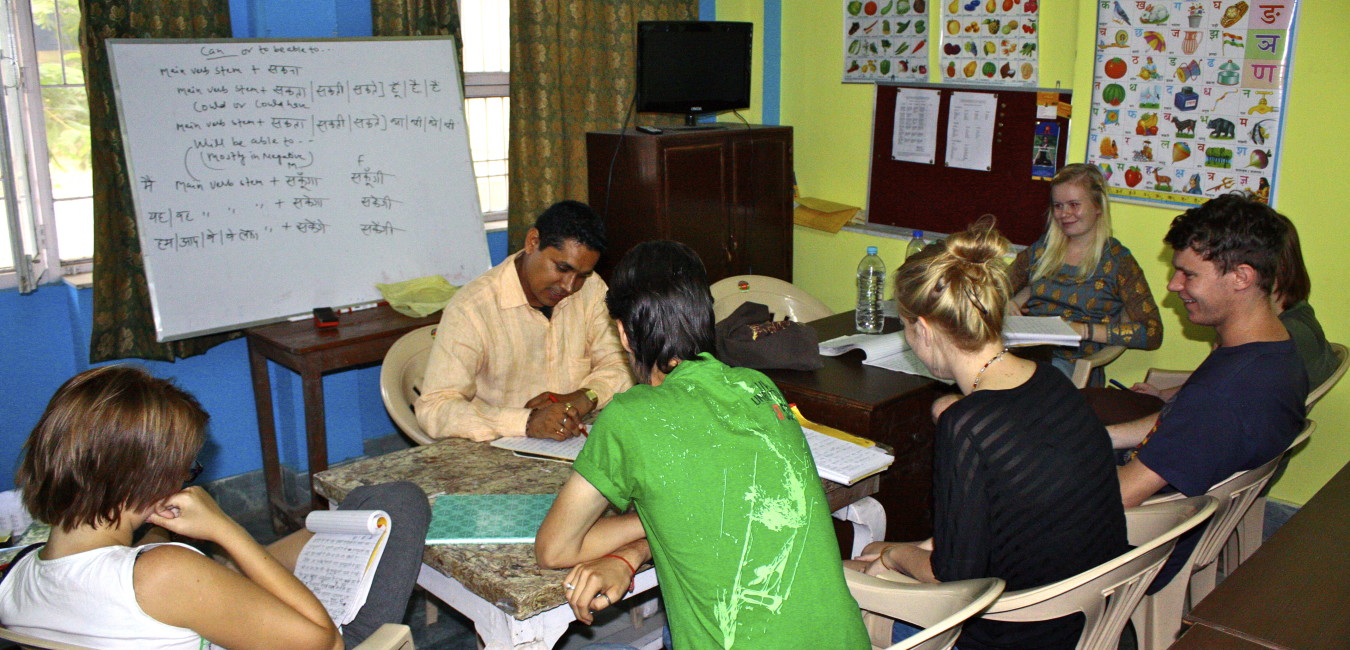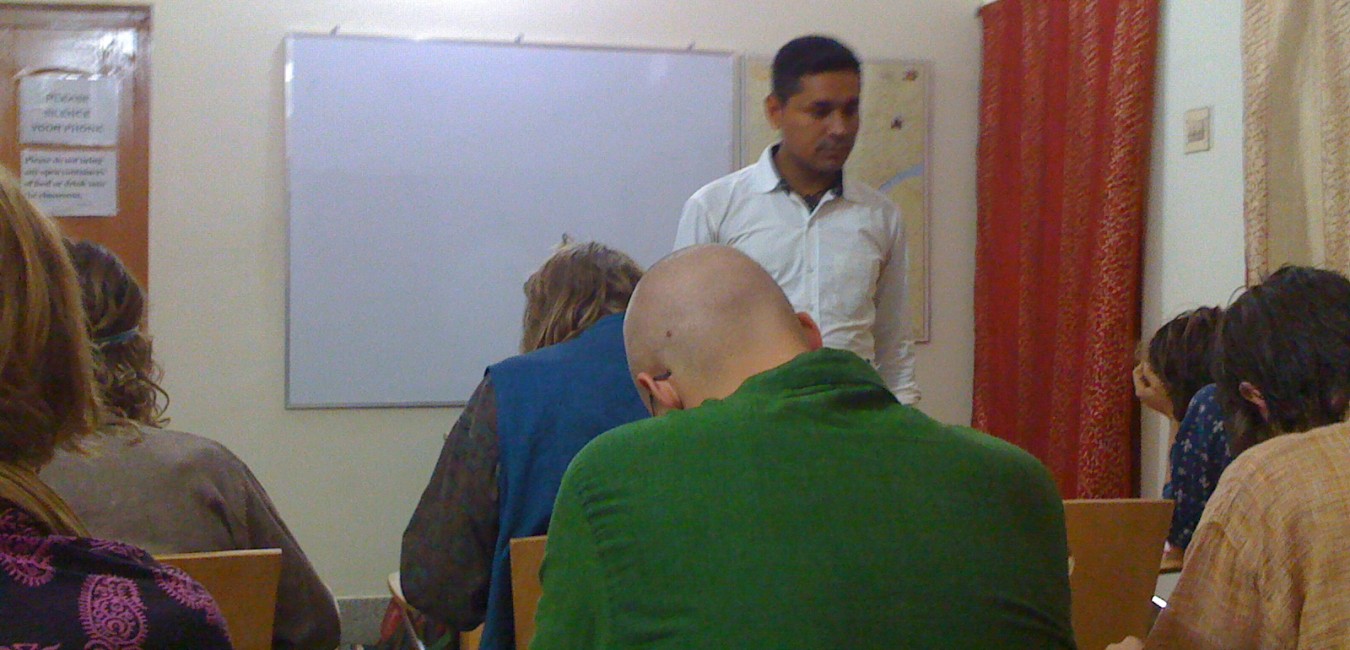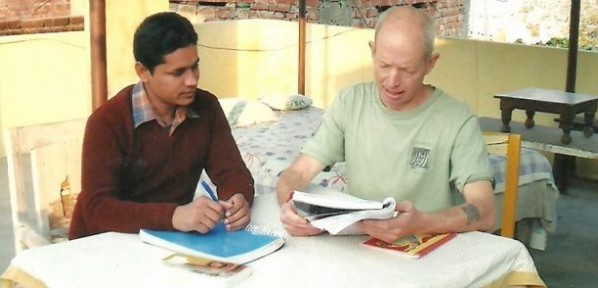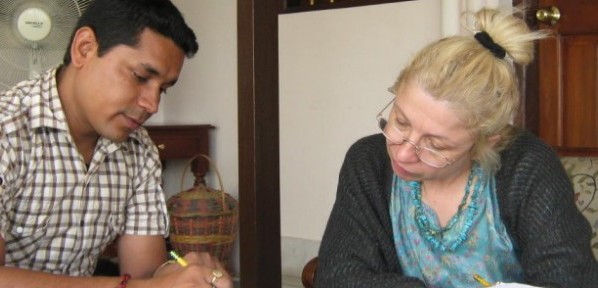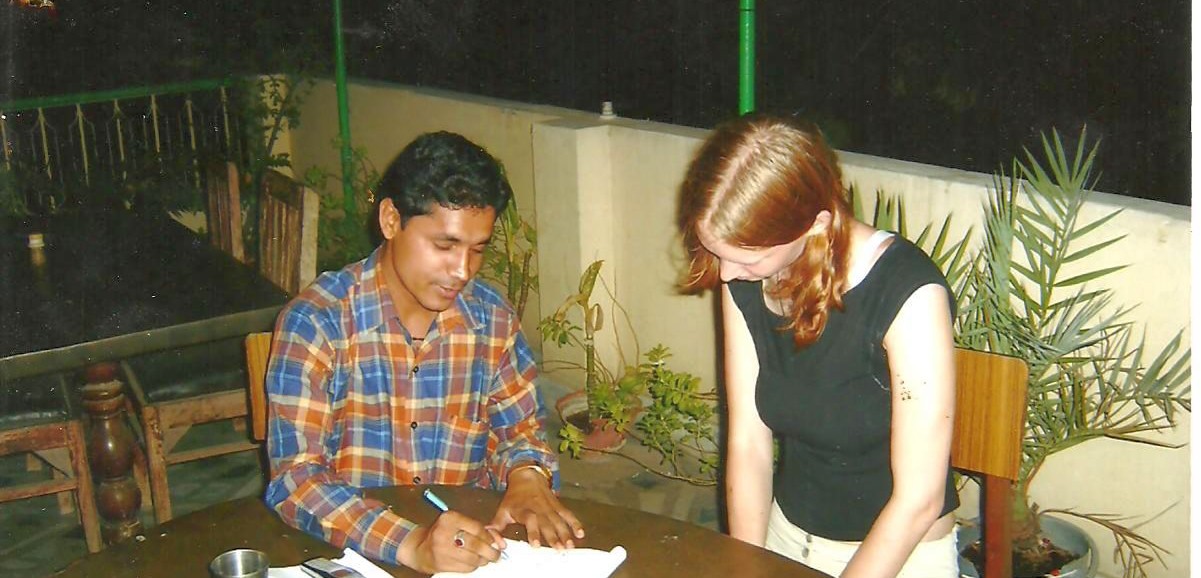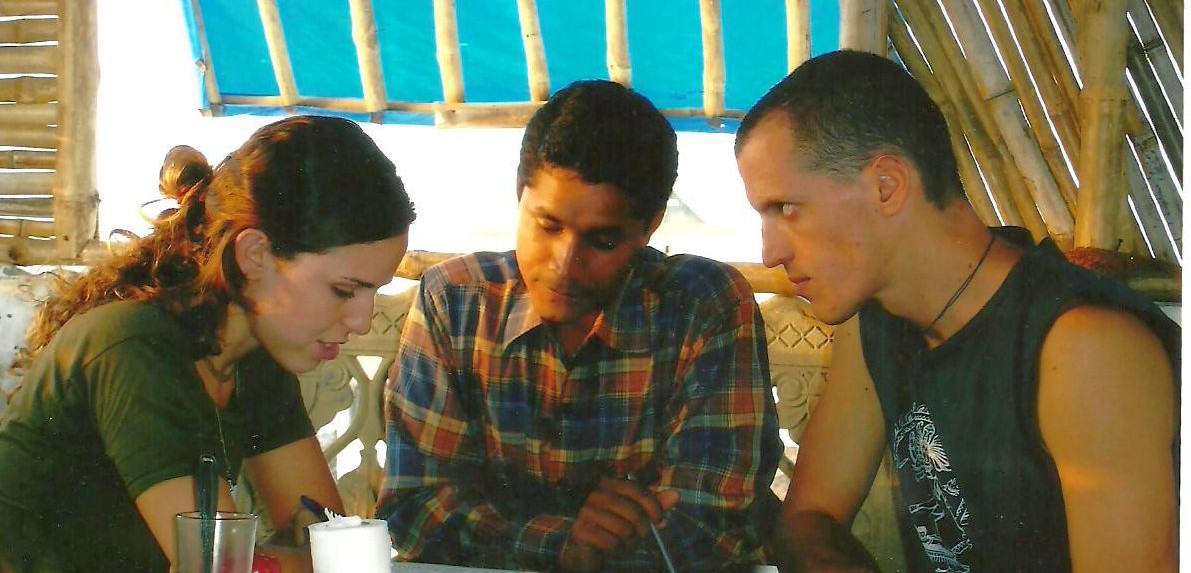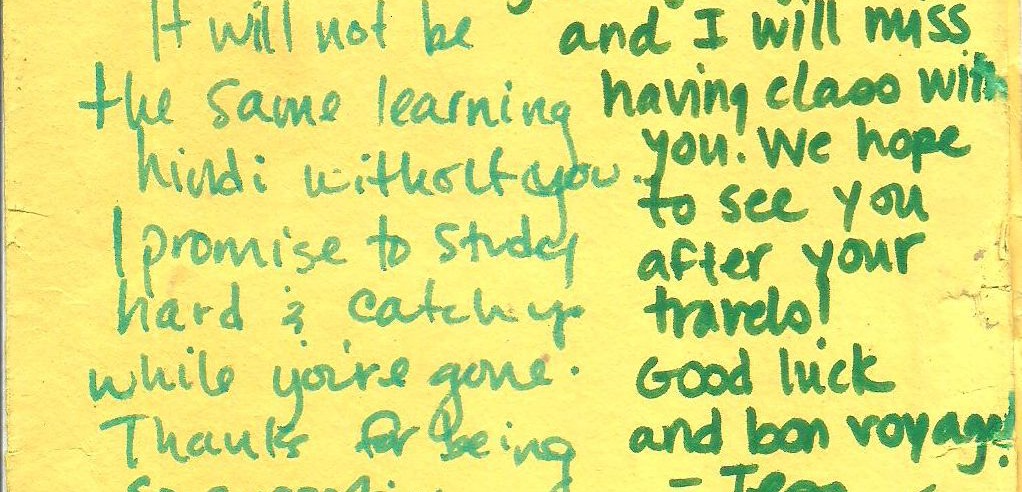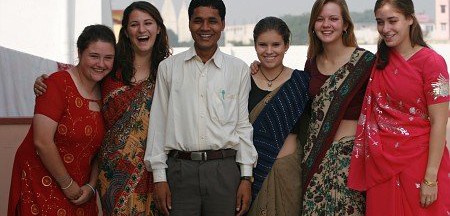 Welcome to Learning Hindi in Varanasi
We welcome you to the City of Light to enhance your knowledge of the Hindi language. We have spent many years teaching Hindi for different university programs as well as individual and group classes through effective instructors. To find  more about our Founder and Chief Instructor Binit Kumar Mishra, please click  here .
Lessons and classes at all levels
We offer variety of different courses for Hindi learners traveling to India or exploring the Indian culture and tradition. We offer an one day intensive Hindi course to long term course. Whatever your purpose be, please check out our different types of classes at all levels . We are flexible ones.
Apart from Hindi, we also instruct for other Indian Languages such as Tamil, Bengali, Bhojpuri etc.
To get an idea of what to expect, see reviews  and the frequently asked questions .
And finally, If you are interested in learning our Languages, please  contact us .
Extras
Want to know more about the Hindi language, our facilities, and recent updates? Click  here  to learn more about these topics and more.
Have plans to Varanasi? Give no second chance. We are here to take you in. Take you deep into the core of Varanasi. Take you into its Soul. Explore Varanasi with us. Walk. Ride. Boat. Stay. With us. Here's our sub-brand ' Manglam Travels '
If you have taken classes, stay in touch, follow the latest news by "liking" our  Facebook page . And see the  image gallery  for photos of other students. (If you're an alumni send us your photos  here .)
Follow Us




Translate in your language
Gallery
Contact
B1/153, Ganga Math, Assi Ghat,
Varanasi – 221005
Uttar Pradesh, India
Mobile: 00 91 94 52 24 70 10
email:
[email protected]
Skype:
binit.kumar.mishra
Varanasi Tours

Pay here
Payment for online classes is accepted through paypal (
[email protected]
 – click to pay) and Western Union.
Varanasi Tours Package

Open Nav
Popular Languages

Arabic
English
French
German
Italian
Japanese
Mandarin
Russian
Spanish
Hindi

All Languages

Menu

Find Tutors
Contact Tutors
Languages
Student
Login
Tutor
Login
Hindi
Name : Sakshi Monga
Very proficient in speaking and communicating the languages taught.
SEND YOUR LEARNING
REQUEST TO MULTIPLE TUTORS
IN ONE CLICK AND GET
CUSTOM PROPOSALS
Navin
Nepal

$22.5
$5
Zankhana
India

$15
$5
Sheela
India

$22.5
$5
Richa
India

$13.5
$5
Anju
India

$15
$5
Archana
India

$13.5
$5
HARPREET
India

$19.5
$5
Ann
India

$15
$5
KHADAR
India

$15
$5
Bijou
Italy

$18
$5
Manjunath
India

$7.5
$5
Shilpi
India

$18
$5
Learn Hindi Online via Skype from Native Tutors to increase your opportunities for love, friendship, travel and business!
Namaste!
Hindi, one of the oldest surviving languages is reported to be the
second most commonly spoken language in the world. It is spoken by
nearly 425 million people world over. In India there are an astonishing
23 official languages but only Hindi along with English serve as the
official government languages of communication. As India's global
presence is getting stronger, use of Hindi is inevitable for
international trade. If you want to expand your business and reach out
to larger target market learn Hindi. Also Hindi remains an important
language to connect and allow people to work within India. Indian film
industry famously known as Bollywood is fast gaining international
recognition. Indian music too has always fascinated the western world.
If you want to explore the diversity of the Indian culture you must
learn Hindi. Knowledge of Hindi will give you access some great poetic
compositions, scared texts as well as wealth of philosophical
literature. If you are planning to tour northern India knowledge of
Hindi can help you immensely.
Have plans to travel to India
and immerse yourself in the native culture? Planning to get a new job or
expand your business in India? Here is a place to learn Hindi Online
through Skype with our Experienced Tutors anytime anywhere!
Hindi is
a not a very complex language making it one of the easiest language to
learn. The grammar and pronunciation of Hindi is very easy. So do you
think you are ready to begin your journey to Learn Hindi? Then you are
in the right place. Welcome to our Online Hindi language learning
platform via Skype with native Hindi tutors from the comfort of your own
home or office. For learning Hindi with us, you only need a broadband
internet access, free software Skype and a headset. If you are pressed
for time, tuition of this kind can fit in with even the busiest
schedule. Through our platform you will have access to a wide range of
native teaching talent. Our language instructors are the key to your
success. All the teachers are experienced, native-language professionals
with their own area of specialization. We work to ensure that our
students are paired with instructors who understand their needs and use
the most effective language learning method. You don't share time and
your teacher's attention with other students. Also you enjoy utmost
flexibility and pick lesson times that fit around your lifestyle and
learn online from any location. The prices too are very affordable as we
don't rent expensive class rooms and so we are able to pass this
advantage on to our customers. Join our Hindi language courses today and
embark on a fulfilling and rewarding journey.
HOW IT WORKS

WHAT YOU
GET
Learn Hindi one to one online
You can now take Hindi classes one-to-one using Skype with a tutor of your choice. Our Hindi lessons are custom, effective, comfortable, and fun. Pick a tutor NOW!
Choose specific Hindi modules:
Language learning could be tough and softwares or books make you learn right from the beginning. This could be impossible in a short span. With us, you get to choose what you want to learn
Get custom lessons in Hindi
Choose anything specific. Whether it is conversational Hindi classes, business Hindi lessons or just learning how to greet and impress a loved one. We can help you with them all
FIND YOUR
TUTOR
Most Searched Specializations

#Hindi lessons for children
#Intensive Hindi
#Hindi for beginners
#Business Hindi
#Conversational Hindi
#Hindi for traveling
#Working with Hindi people
#Having Hindi friends
#Reading and writing Hindi
#Understanding Hindi movies
#Hindi lifestyle and culture
#Marrying a native Hindi
Contact Tutors
Register As Tutor
NATIVE MONKS
---
Home
About us
Find Tutors
Contact Us
Refer
LEGAL
---
Privacy Policy
Cookie Policy
Refund Policy
Terms & Conditions
Frequent Questions
Conceived, developed, and designed by Hashtag17
---
Copyright © All right Reserved 2018
5001, Spring Valley Road, Dallas, TX 75244